Cub Scouts renew their Promise
Along with thousands of other Cub Scouts across the world, Churchdown Cub Scouts renewed their Cub Scout Promise in a special ceremony around a Camp fire in the grounds of their Brown Lodge HQ.
The ceremony, led by Akela Graham Speare, was held on 14th December 2016 at precisely 1916 hours.
The time (1916) reflected the year when Baden Powell started the first Cub Scout pack 100 years ago.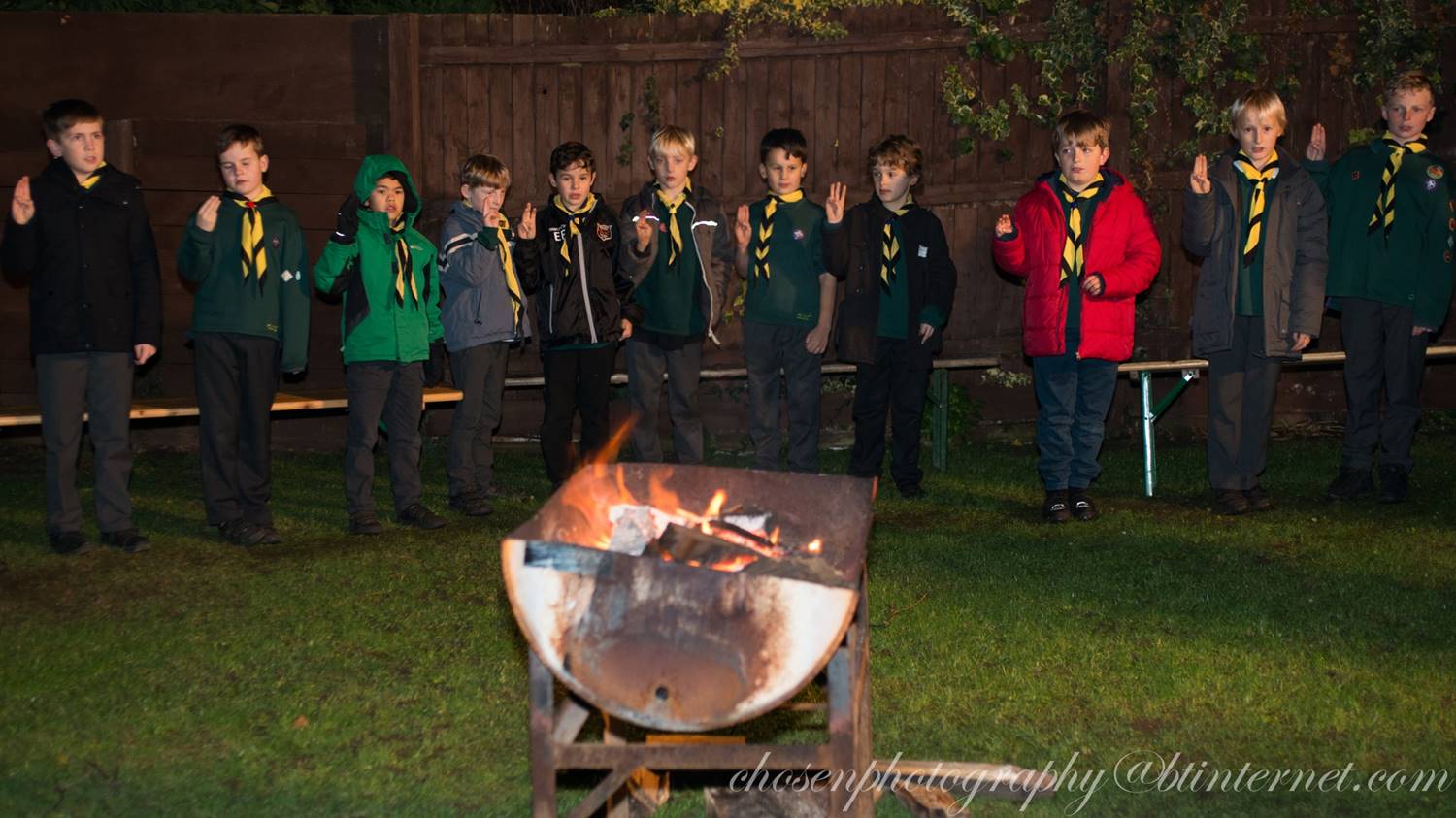 The ceremony was attended by former Cub Leaders, the District Commissioner and other Leaders from the group.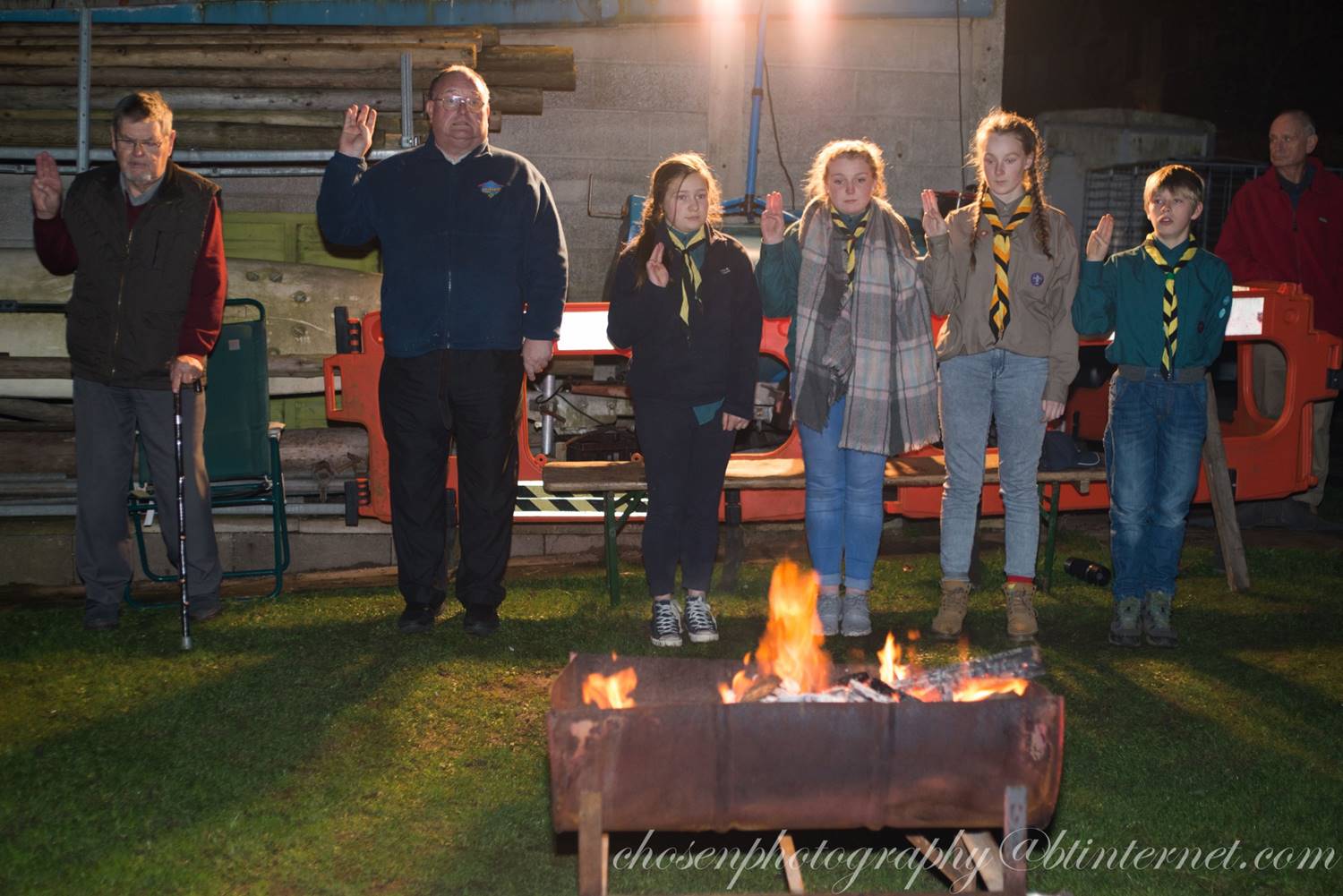 Alan Hopkins (Former Cub Leader) led the Cubs in a number of Camp Fire songs with musical accompaniment provided by Scout Leader Roger Smith on his accordion.