CONGRATULATIONS to Gold winner Piers Gilliver for GB in the Tokyo 2020 Paralympic Games.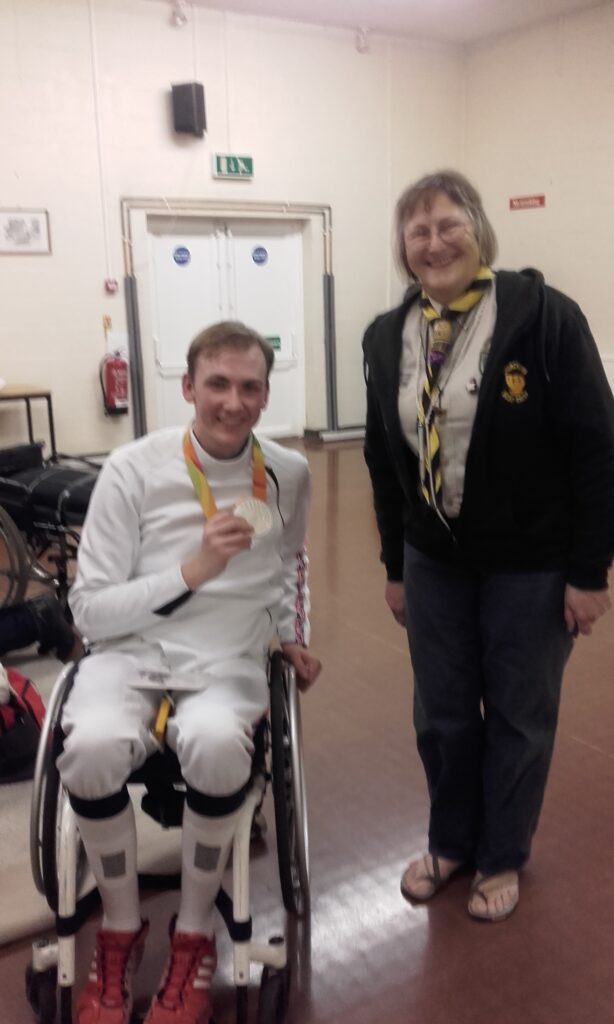 In March 2017, while Beavers were working towards their Disability Awareness Badge we had the amazing opportunity to invite this talented young man, Piers Gilliver from the Forest of Dean, to Churchdown to demonstrate his sport and training regime for wheelchair fencing.
His gold medal in Tokyo joins his gold at the 2019 World Championships in Korea and a silver at the Rio Olympics in 2016.
Piers has Ehlers-Danlos Syndrome, a hereditary disease that weakens the connective tissues of your body which forced him to use a wheelchair full-time aged 13.   EDS affects tendons and ligaments that hold parts of your body together and can make your joints loose and your skin thin and easily bruised. It also can weaken blood vessels and organs.
He began wheelchair fencing in 2010 at his local fencing club in Cheltenham as he sought to find a new activity as his mobility deteriorated.
We hope there are many more successes in epee and sabre fencing in the future.