The Silver Acorn was instituted in 1932 as an award to rank between the Medal of Merit and the Silver Wolf. It was originally called the Silver Medal but changed to the Silver Acorn shortly after. It was also worn on the jacket and not around the neck. It was instituted as a St George's Day Award in 1933 and the decision for it to be worn around the neck was made around 1952.
Jacky has recently received her award for 50 years service with the Scout Association and has also now just received the Silver Acorn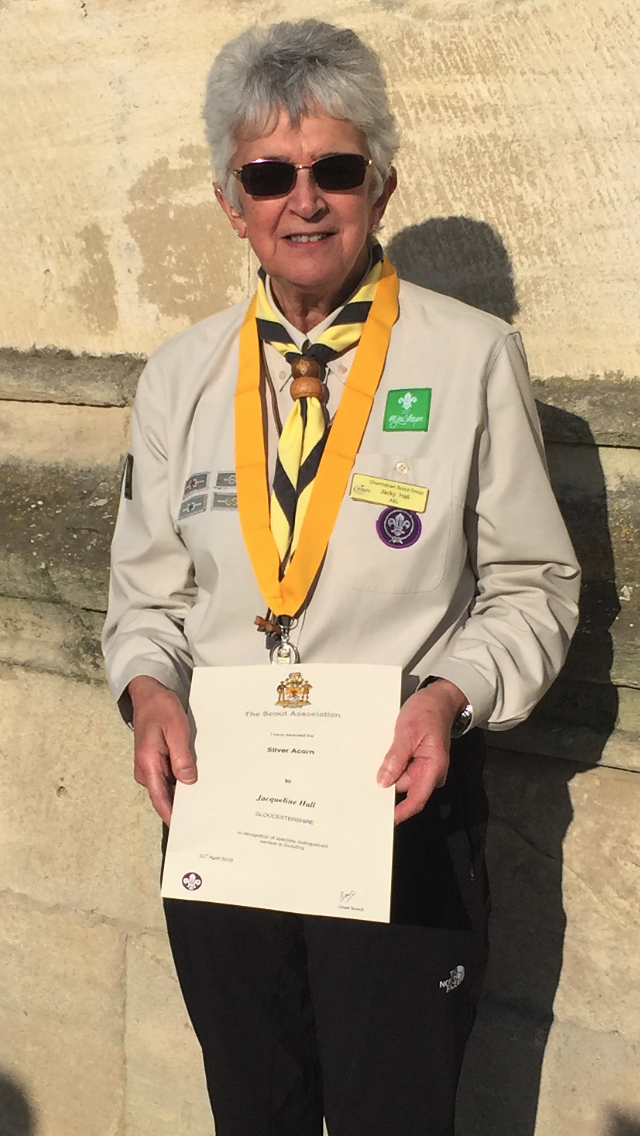 We use Easyfundraising to generate funds for the group, you can help by joining also — Just click on the fundraising link below.
Several leaders etc at Churchdown Scout Group have signed up to

Easyfundraising

it works by various companies giving a percentage of any purchase price to a charitable cause when items are purchased or reserved on line. Through Gift Aid we are recognised as a Charity so we get the amount from any purchase if you are registered with them as helping Churchdown Scout Group